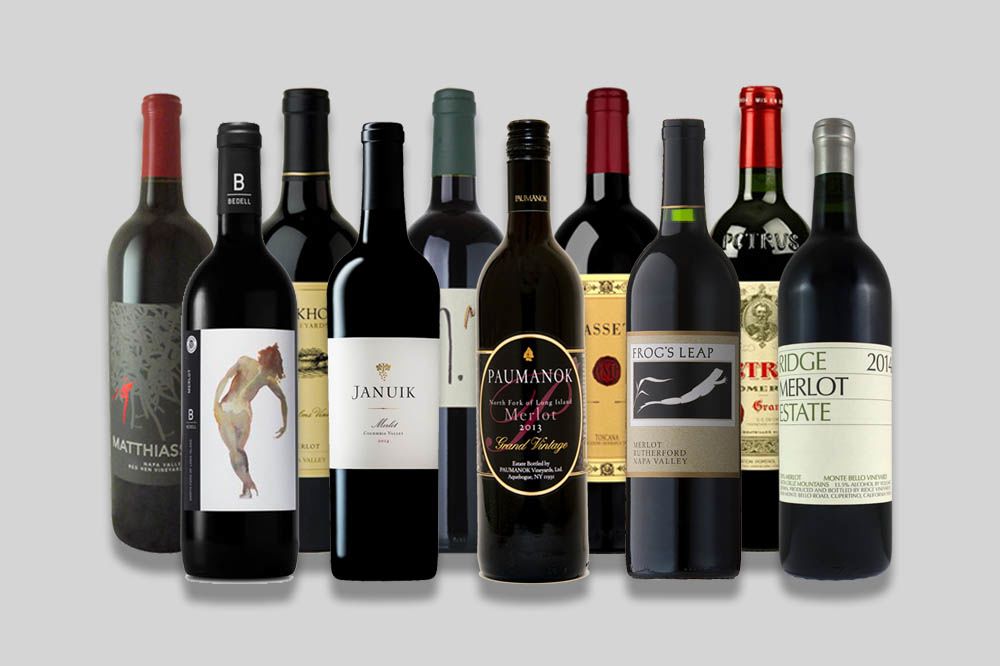 Merlot is one of the ten international varieties and is the second most popular after the famous Cabernet Sauvignon. However, there is no need to pit these wines against each other; rather, they are a close kinship and a close friendship. The tannic and bright Cabernet is smoothed by the soft Merlot, becoming silky velvety and "rounded". These two varieties are often found in blends, and in combination with their third "brother", Cabernet Franc, they form the famous Bordeaux Blend, a benchmark of perfect balance in wine.
History of Merlot's origins
Historians continue to argue about the origins of the grape. But records show that Merlot was grown intensively in Saint-Emilion and Pomerol (appellations outside Bordeaux) as early as the 18th century. From there it moved to the neighbouring Médoc, where it became the second most popular grape after Cabernet Sauvignon.
It is from this part of France that it began its conquest of vineyards all over the world.
Description of the Merlot grape
The first characteristic of this grape variety is its great fruit-bearing capacity. Merlot yields more than simple, rustic wines, if the winemaker does not take measures to restrict it. The vines try to evenly distribute their abundance from the soil to all the large, thin-skinned berries.
It is also important to note the fairly rapid ripening (7-10 days earlier than with Cabernet Sauvignon), which reduces the risks for the winegrower. The obvious advantages are that Merlot blends well with other grape varieties to produce a well-balanced bouquet of aromas and flavours. Finally, it is not too demanding on the terroir (soil, climate and other ingredients).
Merlot flavour and aroma characteristics
Merlot is usually ruby red in colour. On the palate, they are quite fleshy (oily), with soft and fruity nuances. They have less tannin and acidity than Cabernet Sauvignon, and less storage and ripening potential.
According to the descriptions and reviews of many, the aroma of young Merlot is similar to that of Cabernet Sauvignon. Predominantly fruity aromas of berries, blackcurrants, plums and flowers.
Distribution areas of the Merlot grape variety
We have already mentioned the Bordeaux region. It is also grown in other parts of France. In Europe, Italy and Eastern Europe are not to be forgotten. In the New World, it is grown in Australia, the United States (California, Washington State, Long Island), Chile and South Africa.
A general overview of Merlot wines
Saint-Emilion and Pomerol (Bordeaux) have Château Petrus and Le Pen, recognised by most wine marketers as producing some of the best, if not the best. And it is the Merlot that makes their wines unbeatable.
Other winemakers cannot boast such high quality. Some even take advantage of the grape's abundance to make more than just drinks. However, all Merlot wines, if the reviews and descriptions are to be believed, are quite smooth and easy to pair with many dishes and appetizers.
You may also like: